Au Chocolat! November 19,2015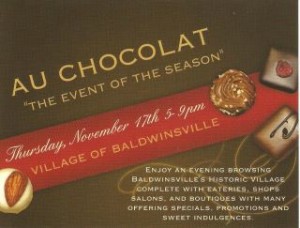 Au Chocolat is THE holiday shopping event of the year here in Baldwinsville. Giveaways, treats, sales and (of course) chocolate! Many of the village shops participate. Free trolley transportation is available to assist guests as you make your way from shop to shop.
Our full line of inspirational and sterling silver jewelry will be available.
Download the event flyer for more information. See you there!