Syracuse Auto Dealer Associations Charity Preview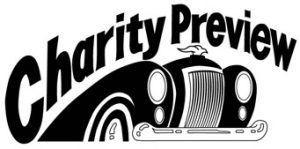 Join Us at the 22nd Annual Syracuse Auto Dealers Charity Preview
Wednesday, February 5, 2020
6:30 PM – 10:00 PM
OnCenter War Memorial
Tickets: $125 per person
Purchase Tickets online
The Best Party in Town!
Maureen's Hope Foundation will again be a beneficiary of the Syracuse Auto Dealer Association's (SADA) Charity Preview, which is being held on February 5, 2020. The foundation receives 100% of every dollar received from ticket sales and sponsorships, so it is truly an excellent fundraising opportunity. The event entails an evening of unlimited food, drink and live entertainment while you enjoy a private preview of the newest cars and trucks available. It has become one of Central New York's finest social and networking events of the year with over 2,000 people in attendance. But, the most satisfying aspect of the evening will be knowing that you have helped others in our community by supporting the mission of Maureen's Hope.
Download the ticket order form below for more details on how you can support Maureen's Hope through the Charity Preview by purchasing tickets or considering a corporate sponsorship. Please be certain to designate your tickets or sponsorship to Maureen's Hope.